Majorca Islands a Favourite Holiday Destination
Majorca, the largest in the Balearic islands is a popular holiday destination for Europeans. The stunning coastline and mountainous terrain of the island attracts tourists from around the world.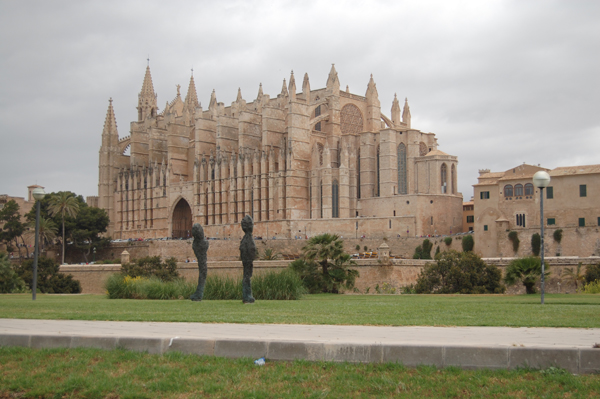 What Makes Majorca Island a Favourite Holiday Destination for the Europeans?
Majorca is an extremely popular holiday destination in Europe. Many tourists from Germany, the UK and the Scandinavian countries come to this Spanish island for a holiday. There is so much to do in Majorca. Tourists can enjoy the lovely beaches and coves. They can indulge in water sports including scuba diving, water skiing, sport fishing, and windsurfing.
Tourists who love hiking can discover the landscape of Majorca through a number of amazing tracks. Majorca with a road network of 1,250 kms is a joy for cyclists. The island also has many museums, art galleries, nature parks, shopping centres, restaurants and pubs and the night life extends into the wee hours.
It is a particularly popular holiday location for the Germans. It comes as no surprise that you can find many Germans in this tourist area as German people on vacation liketo come to this Spanish Isle of Majorca.
It's also not uncommon to find German food in Majorcan dining places as three million German visitors visit Majorca on vacation every year. With food that reminds them of home, a slow-paced life, a warm environment, and inexpensive travel routes to Majorca, it's a favorite destination for the Germans.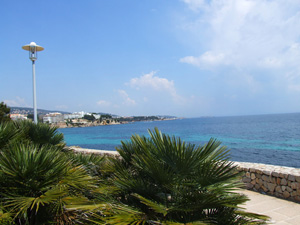 Destinations That Draw Guests to Majorca
While it's true that Majorca is a brief, affordable journey for German people, allowing them to have fun on their vacations without too much travel time, Majorca also has much to provide for tourists from other regions such as the UK, Ireland and the Scandinavian countries.

Majorca Resorts
One of the elements that entice tourists to spend their vacation in Majorca is the organic charm of the Isle and the comfort of remaining in a hotel. Since travel and leisure are a large aspect of the economy of Majorca, and helps their financial position, there are no shortfall of hotels to choose from. You could say that tourists visiting Majorca are going to be spoilt for choice with respect to affordable accommodation.
Author Bio – Julie Helen writes blogs on various topics for the online audience. She has extensively travelled across Europe on cross channel ferries and particularly loves to write travel articles.
Getting There
The stunning coastline and mountainous terrain of the island attracts tourists from around the world. Getting from Germany to Majorca is relatively affordable especially taking a ferry from mainland Europe to get there. Barcelona is a major port for ferries to Majorca with overnight cabins available to make the journey more amenable. Ferries are a well-known way of going on vacation for tourists and provide a relatively affordable way to journey with more possibilities for touring along the way.
Low Cost Flights
There are also low-cost flights for many planned routes from all over Europe that can take you to Majorca, consequently adding another affordable option. Tourists from the UK, Ireland, France and other European countries can find flights to the island quite easily. Majorca is a preferred holiday location for the English, Irish, Scandanavian and the German people.