Bus & Coach Travel in Europe
Bus travel in Europe, luxury travel at an affordable price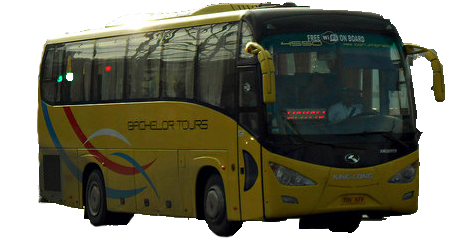 Bus Travel in Europe
Bus travel in Europe might be considered the bastion of old age pensioners or students looking to travel through Europe on the cheap. But is that really a fair assessment of the service?
Of course students and more mature people do use the bus or coach services for Europe and for very good reason. It is a highly affordable way to travel and with coaches travelling to the centre of most of the large European cities it is also a highly efficient way of getting around in Europe.
Euroline's Luxury Coach Travel
One of the best ways to use bus travel in Europe is to purchase a Eurolines pass. There are 2 options for the Eurolines Pass, you can buy a 15 day or a 30 day pass. Prices start from as little as £155 for the 15 day option. If you click on the button below to access the Eurolines Pass.
For those of you that want to get around the UK, you can travel the length and breadth of the country at a very affordable price on National Express the UK's national bus service.

The Eurolines Pass gives you unlimited bus travel in Europe between 41 cities with the flexibility of planning your route as you go. So if you fancy a last minute change to a different European city then no problem.
Just like rail travel in Europe, you really get to see the countries you are travelling to with no need for transfers out of town.
Coach travel in Europe has gone up a notch or two since the old days, coaches are modern comfortable and have reclining seats for your comfort. They are also equipped with toilets but take regular refreshment breaks on route to allow you to stretch your legs and have a quick look around.
So calling it bus travel in Europe is a little bit of a diservice to the facilities, it is really luxury coach travel at its best and a great way to see Europe for anyone.
The Eurolines Pass is not the only option for bus travel in Europe, standard tickets start at £17 for Paris, Amsterdam, Rotterdam or Brussel and you can get to Prague for £25. How good is that for a bus to Europe?