Cheap Flights to Europe
European Travel Advice - offers general travel advice for anyone wishing to visit Europe.
To find cheap flights to Europe it is a good idea to compare all the flights from the various airports through the low cost budget airlines. Skyscanner checks all the available flights for any given route and then displays the best price available.
You can quickly and easily find the best deals available for your region by completing their search form with all the relevant information. This really does give you the best chance of finding those cheap flights to Europe across the full range of budget airlines..
Airline Safety Tips for Passengers
Flying today is much more complicated than it was over a decade ago. With increased airport security, tightened baggage rules and more restricted items you would think that much of the common air safety tips have changed significantly. Actually, they haven't changed much over the years.
Taking non-stop routes are still much safer than taking flights with connections. This is because most plane crashes occur at specific phases of the flight. These would include the take-off, climb, descent and landing. Therefore the best way to reduce your risk is to take less overall flights which can easily be done by avoiding connecting flight arrangements. Another bonus about taking nonstop flights is that your travel time is much shorter.
Choosing flights with larger aircraft is another safety measure. Aircraft that provide more than 30 seats for passengers face much more stringent regulations than smaller aircraft. In the event that an accident would occur, passengers have a better chance of survival. Another safety tip for flying would be to actually pay attention to the preflight instructions. Many passengers view this as repetitious information and simply choose not to listen to it. Actually, knowing where the closest emergency exits are to your seat varies depending upon the model of the aircraft. Knowing where these are will help your chances of escaping in the event that there is an accident. Another important detail is the appropriate position for emergency landings.
Another danger when flying is possible baggage falling out of the overhead compartments. These compartments are made with tight latches. However, in the event of a large amount of turbulence, these objects could fall out and lead to serious injury. If the baggage is so heavy that you have trouble placing it into the overhead compartment, then you really should not store it in the bins. These items can be checked and stowed underneath in cargo.
If you suffer an accident while flying it is best to talk to a legal expert about claiming air accident compensation, which contrary to popular belief is much more straightforward than most other types of personal injury claims."
Explore Europe with Budget Flight
Once upon a time, only the wealthy could undertake a Grand Tour of Europe's amazing historic cites and other sites of interest, with the sons and daughters of titled English families often taking two years or more to cover all the continent has to offer in the way of culture, ancient artifacts and architectural treasures. Thankfully, times change and the advent of budget airlines has opened up not just the grand cities of Europe, but also its glorious natural wonders to many millions of tourists every year.
Grand Tour Of Europe
It's easy and comparatively inexpensive to explore Europe with budget flights nowadays, and with the vast increase in other linking transportation options, you don't need two years to do it, as many young budget travellers have discovered. As a result, a modern Grand Tour doesn't cover only the great historic cities such as Paris, Rome and Madrid, but can also include sun, sea and sand as well as buzzing nightlife in beach resorts which were only tiny fishing villages some 50 or so years ago.
Paris City Of Culture
Beginning from the UK, the obvious place to head for is Paris, the gateway to the glories of France and itself a stunning memorial to the history and culture of its country. Both EasyJet and Ryanair offer inexpensive airline tickets to the world-famous city, although Ryanair lands at a secondary airport which is a fair distance from the heart of the city. From here, it's up to you whether you head for a beach resort via France's many charming towns or fly straight to the next stop on your Grand Tour, be it to the north or the southwest.
Other Great Cities
The choice of things to see and do is huge, including cities as far apart as: Berlin or Cologne in Germany; the fabulous Eternal City of Rome; Italy's other tourism hotspots of Venice or Naples; Madrid, Barcelona, Valencia or Seville in Spain; or even a three-hour or so hop to the ancient Greek capital of Athens. Heading to the newly popular Croatian towns and cites will make for a fascinating visit, as many have Moorish, Roman or even earlier structures dating from the great empire of the Ancient Greeks as well as charming old quarters.
The Holiday Season
Even if you can't take time out to 'do' Europe's main sights in one holiday of a lifetime, long weekends in each of your chosen destinations can allow you to plan your individual trips around budget carriers' bargain offers in the low seasons, outside of the Christmas, Easter and summer holidays. By doing so, you will both save money and avoid the crush and noise of tens of thousands of visitors and their screaming kids at your most-anticipated sites of interest. You may also be able to link your visits with less well-known local festivals and events and get to known the real culture of your chosen city as a result.
Whether you plan an entire trip around Europe or opt for exploring your favourites on a number of shorter trips, it's possible nowadays to do this on a far smaller budget than if you take the same number of holidays and breaks in the UK. The plus point, of course, is that the weather you'll encounter will no doubt be warmer and sunnier than any beach-side or historic town in Britain!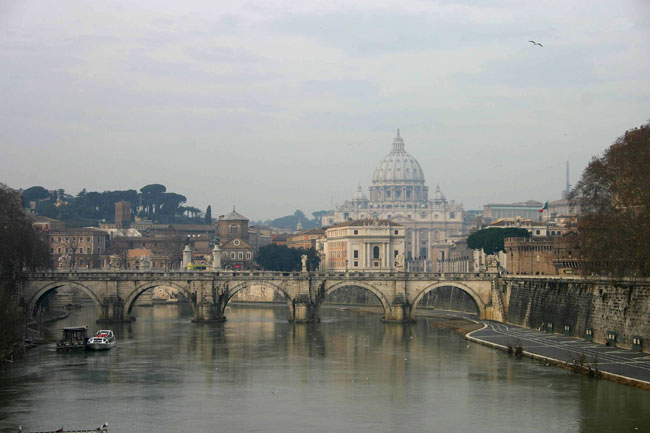 Planning An Itinerary
All the above destinations can be reached via flights with low-cost airlines, and planning your itinerary in advance online is the most sensible way to go for your dream Grand Tour of Europe. The thousands of travel sites on the internet will give you an exact idea of what you're keen to see and allow you to book essentials such as flights, hotels of your choice and even connecting rail, road or ferry trips well in advance of your actual travel dates.