Tourism Europe and European Holiday Top Destinations
Europe is made up of 50 sovereign states and 27 of these are member states of the European Union. The total population of Europe is a little subjective and dependent on where the actual geographic boundaries are agreed to be; but a good approximation is around 832 million.
Wikipedia European Countries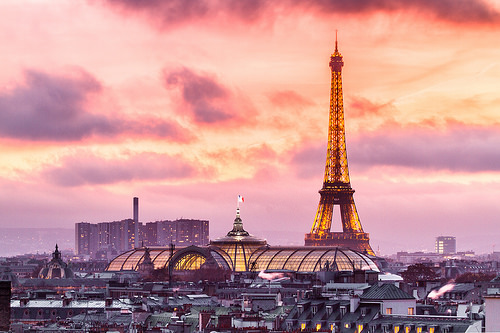 Complete List of European Countries
European Countries in the European Union
Austria(€)
Belgium(€)
Bulgaria
Cyprus(€)
Czech Republic
Denmark
Estonia
Finland(€)
France(€)
Germany(€)
Greece(€)
Hungary
Ireland(€)
Italy(€)
Latvia
Lithuania
Luxembourg(€)
Malta (€)
Netherlands(€)
Poland
Portugal(€)
Romania
Slovakia(€)
Slovenia(€)
Spain(€)
Sweden
United Kingdom
The European Union is a unification of countries that are committed to one another both politically and economically. Many of the countries listed have adopted the Euro as their standard unit of currency, while others have retained their own currency either through choice or because they have yet to reach an agreement that allows them to enter the common currency of Europe.
Which European Countries Use the Euro?
There are 22 countries in Europe currently using the Euro, the ones above marked with a € plus Andorra, Kosova, Monaco, Montenegro, San Marino and the Vatican.
Peak Months for Visiting Europe
Without doubt the most popular months for visiting Europe are July and August. There are a number of reasons for this but the main one is that during the months of July and August for most of Europe you you can be pretty sure that you will get nice sunny weather and that the temperature will be reasonably warm. In the Mediterranean regions you are likely to see temperatures peaking up to 40C + with an average of around 28C.
The second reason that the months of July and August are so popular is because that is when the children have their extended school break for summer holidays. In the UK for example the kids get out of school around the 3rd week of July and don't go back until the beginning of September. In Scotland they break up a little earlier usually the 2nd week of July.
The French mass exodus to the South of France starts on what is called black Saturday which is the first Saturday of August. That is when every road south in France will be jam packed with traffic, all heading to the southern regions of France for sea, sun and sand. This trend follows for most of Europe with many people deferring their summer holiday until the children are released and they can take a family break together.
So if you don't mind the crowds and you are looking for a summer holiday with excellent prospects for the weather then the peak months for visiting Europe are July and August.
If you would still like some nice weather and sunshine but prefer to avoid the crowds and have a slighter more peaceful time; then the months of June and September are a good option. There is a possibility of a few grey days but overall the prospects are quite good with average temperatures probably in the region of low to mid 20's depending where you go of course. The general rule of thumb being that the further south you go, the warmer the weather, South of France, Spain, Italy and Portugal for example tend to have very nice weather at this time. So for a quieter holiday and a good chance of decent weather the peak months for visiting Europe change to June and September. Remembering as well that you have the longest days in June with the summer solstice occurring on June 21st.
Skiers & Snowboarders in Europe
For skiers and snow boarders the peak months for visiting Europe change again to the winter period, the skiing season can begin as early as October but to be safer you should probably think about November giving a better chance of snow and good conditions. The end of the season for most of Europe comes around Easter weekend at the end of March or beginning of April. If you are planning a winter sports holiday at either of these extremities then you should probably look for a resort with a glacier as a back up in case the snow either doesn't arrive or disappears a little quicker than expected. And don't forget the even more important than usual Winter Sports Insurance
So what of the rest of the year, even October, April and May can be considered the peak months for visiting Europe if you are a walker or a cyclist. The temperatures are usually much more amenable for the walker and cyclist looking for a leisurely time exploring Europe. Of course you can walk or cycle at pretty much any time of the year but if the weather is too hot or too rainy then it will only really suit the serious enthusiast. You will be taking a little bit of a risk through Autumn, Winter and early Spring but with the right clothing and equipment and a little bit of luck with the weather you can have a very nice time in Europe.
In summary then the peak months for visiting Europe do depend very much on the type of holiday you are looking for and matching your requirements to the conditions you are likely to encounter.
You can visit the Foreign and Commonwealth Office website for Europe if you need government guidelines and help for travelling in Europe or Tourism Europe for another top European tourism site.