Currency Exchange Services from European Travel Advice
Getting a good exchange rate has just become a lot more important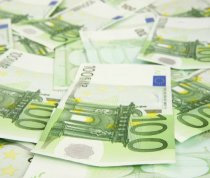 Welcome to European Travel Advice Currency Exchange
Taking care of foreign currency exchange can be one aspect of a holiday or business trip that is given little attention. But with a little bit of planning and forethought it is surprising how much can be saved simply by gaining a slightly better rate of exchange and a lower commission fee.
The common ways of getting foreign currency is to use a high street bank or possibly to go to the post office. But there are many online resources that may offer not only a better currency exchange rate but also lower charges for the transaction.
Remember that anyone who is offering currency exchange on a no commission basis is likely to be offering a lower exchange rate to cover the administration costs. Its always worth calculating the full amount you will receive from the exchange deal to ensure that you know whether a commission actually results in less money in your pocket or whether even with the charge you are actually better off than accepting a lower rate.
Avoid Airport Currency Exchange Offices
Purchasing your foreign currency at the airport, although very convenient, usually means that you will not be getting the best deal. This usually applies to smaller local exchanges as well. If you do purchase on the high street then you will normally get a better deal from the larger travel money providers.
Buying on line typically gives you the option to find the best deals and more often than not you will be offered free next day delivery or the choice to collect from a local branch or airport.
Foreign Exchange Brokers
Foreign exchange brokers are businesses that specialise in currency transfers and typically offer better exchange rates than banks plus they tend to offer more services than you could expect from a bank.
Not all foreign exchange brokers deal with travel money as they tend to provide services to people living abroad, purchasing properties abroad or dealing in foreign exchange.
Pre-Paid Currency Cards
An alternative option is to apply for a prepaid card for your travel money so that you can carry cash on the card when you travel abroad. The card is available in four currencies, GBP US Dollars and of course Euros.
Ideal for frequent travellers and can be loaded prior to going abroad thus eliminating the need to carry travellers cheques or large amounts of local currency.
If you have stumbled upon this page looking for a foreign exchange broker that deals in larger sums, perhaps for that property purchase abroad or for ongoing living costs if you are an ex-pat, then TorFX might be a good option and they would be happy to help you out with very competitive rates. Just click on the button above to see what they can offer you.