Special Holiday and Travel Offers
European Travel Advice offers general travel advice for Europe plus special holiday and travel offers, deals and promotions for money off popular destinations.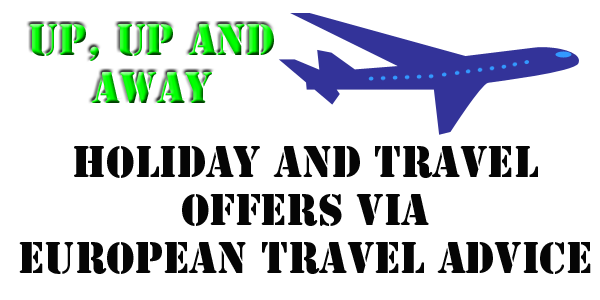 Special Offers, Promotions and Money Off Deals
There is always a deal to be done when it comes to travel and holidays, some of the biggest travel agents in Europe are competing to bring you the best deals for flights, hotels and holidays in Europe. Not to mention the cheap rail, ferry and camping deals you can find when you start to look around where you want to go in Europe.
Scroll to the bottom of the page for the latest special offers and deals.
lastminute.com Secret Hotels
You can save up to 35% on the advertised cost of these secret hotels. They have gone incognito to get your business without telling you their names. But if you don't care and you just want a brilliant place to stay at up to a 35% reduction on the normal price then you know what to do.
Opodo Top Deals
Opodo are one of the most prolific travel sites for offering great cheap deals at knock down prices. So if you need to get away on a budget take a look at these hot deals from Opodo.
You definitely won't be disappointed with these flight and holiday deals!
Opodo City Breaks Deals
So which city do you fancy? Opodo offer cheap city breaks all over Europe including some of the most popular city destinations such as Paris, Rome and many more.
See what sort of deal you can get using Opodo's city breaks search engine.
Very Latest Special Offers & Deals
Combine the city & beach from as little as £19: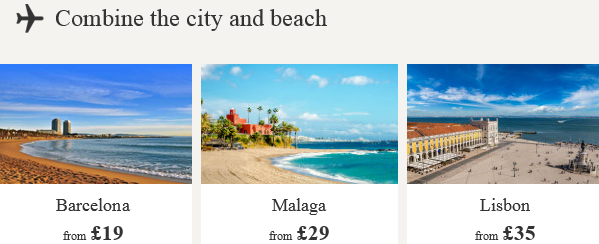 Sign Up For Cheapflights UK
Join over 10 million subscribers to gain full access to Cheapflights exclusive hot travel deals and be the first to receive their latest offers every week.
Alternatively you can sign up for the Hand Picked Travel Deals being offered at the moment by Cheapflights.co.uk or use this link to visit their inspiration page and get information on travel deals by simply entering your departure point, preferred time to travel and holiday type, they will then bring you a selection of great destinations and deals.
Cheapflights UK are also currently offering special deals for Asia and you can save £'s on many more holidays in the sun. OK Asia isn't, strictly speaking, in Europe, but everyone loves a deal don't they?